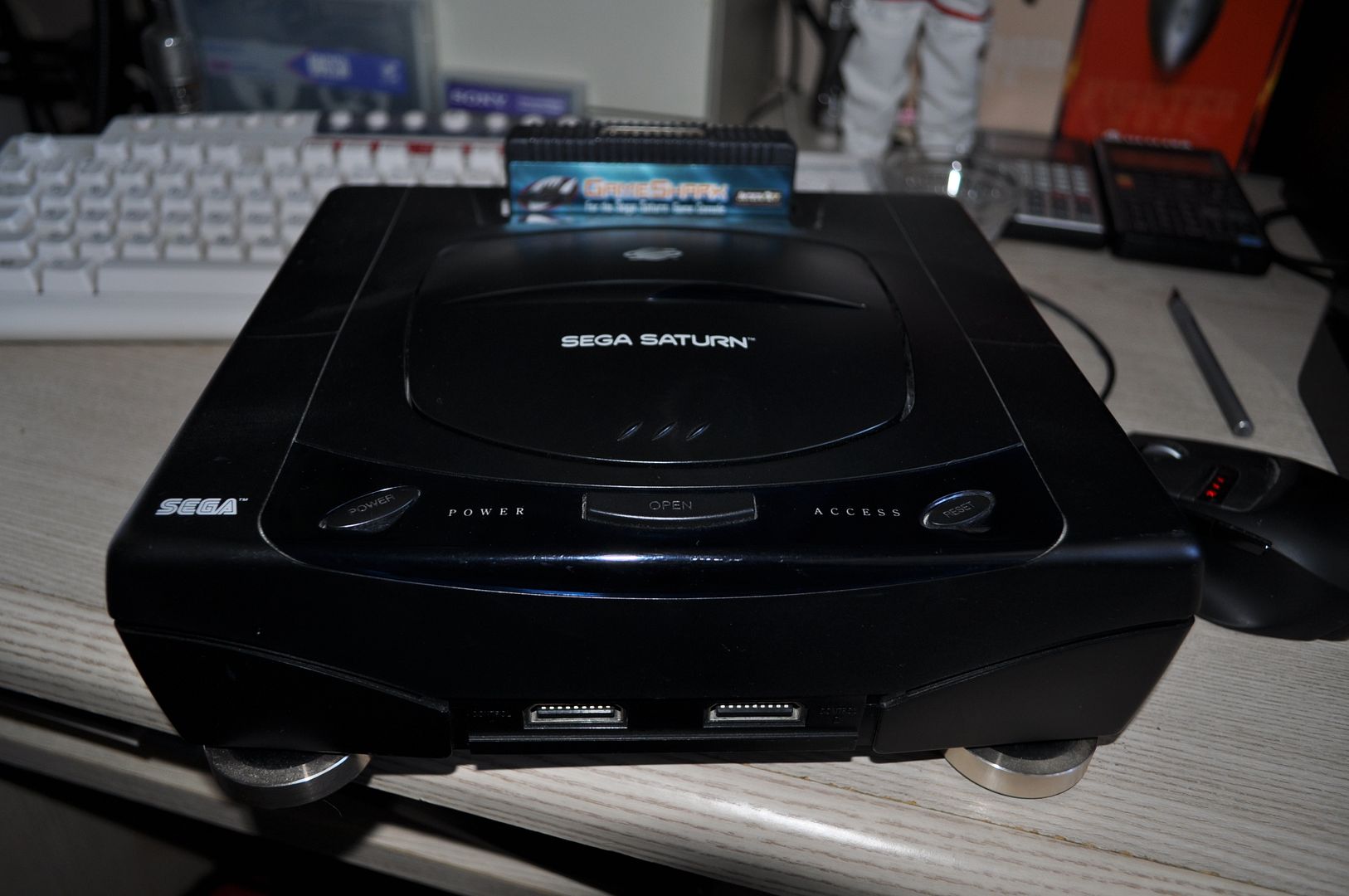 by Tasuke

you could take care of it like i do... with an INTERACT brand "GAME SHARK" cart.
This tool puts coasters on all his consoles but on a Saturn
I cannot adequately express my disgust with words...I'm amazed I haven't swore yet.
Plus, I personally bent my Saturn's cart slot pins with that style Game Shark before I knew better.