▶ SEGA SATURN DATABASES
★ SEGA SATURN GAMES
★ SEGA SATURN DEMOS
★ SEGA SATURN CONSOLES
★ SPECIAL SEARCH
Saturn Games and Demos
▶ GAME BASIC DATABASE
▶ DEZAEMON 2 DATABASE
Find the Best Auctions
▶ SEGA SATURN STORE
★ SEGA SATURN STORE GAMES
★ SEGA SATURN STORE DEMOS
★ VIDEO GAME STORE
Sega, Nintendo, SNK, NEC, Atari, Bandai, Sony, Microsoft, Etc.
FAQ and Tips
FAQ et Astuces
▶ HOTTEST AUCTIONS
★ SEGA SATURN AUCTIONS
★ SEGA DREAMCAST AUCTIONS
▶ SISTER CHANNELS
★ TOY STORE
Lego®, Playmobil®, K'Nex, Tobot, Hot Wheels, Micro Machines, Etc.
★ SEXY LINGERIE STORE
★ EBAY COUPONS AND DEALS
FRENCH REVIEWS






SGB Forums
SEGA-Mag
Megaoldies
SEGA-Legacy
SegaXtreme

Our banner:

Sega Saturn News
Happy New Year !! Otamajakushi released

Happy New Year to every Saturn fans out there!

Here is a little present for you: Otamajakushi


Otamajakushi is a little game developped by CRI in 1997.
This is a Tetris-like with tadpoles (Otamajakushi means Tadpole in Japanese).
It has 3 modes:
- classic 1P Vs. CPU
- Nitezume mode which is a puzzle mode where you need to free the screen in a limited number of drops.
- Demo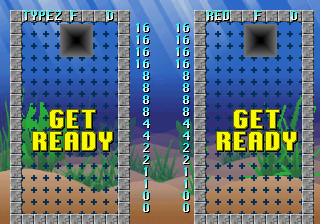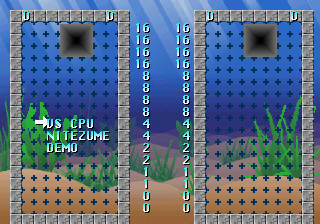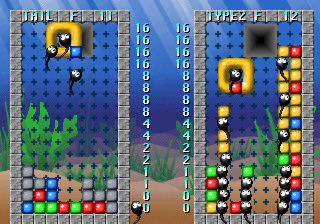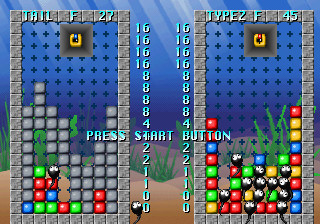 The manual is included in .BMP files.

This game was available in a Japanese Sega Saturn demo disc and I thought it will be great to make a standalone release of it.

Thanks to vbt for his great help (I just forgot to modify one address to let it works ;) Shame on me :D)


Grab it here: Download Otamajakushi for Sega Saturn


I could make more releases in the future if this one gets some interest.


See you soon with a major update to the database.

| | |
| --- | --- |
| Author: Madroms | Fri Jan 01, 2010 - 12:07 pm |