▶ SEGA SATURN DATABASES
★ SEGA SATURN GAMES
★ SEGA SATURN DEMOS
★ SEGA SATURN CONSOLES
★ SPECIAL SEARCH
Saturn Games and Demos
▶ GAME BASIC DATABASE
▶ DEZAEMON 2 DATABASE
Find the Best Auctions
▶ SEGA SATURN STORE
★ SEGA SATURN STORE GAMES
★ SEGA SATURN STORE DEMOS
★ VIDEO GAME STORE
Sega, Nintendo, SNK, NEC, Atari, Bandai, Sony, Microsoft, Etc.
FAQ and Tips
FAQ et Astuces
▶ HOTTEST AUCTIONS
★ SEGA SATURN AUCTIONS
★ SEGA DREAMCAST AUCTIONS
▶ SISTER CHANNELS
★ TOY STORE
Lego®, Playmobil®, K'Nex, Tobot, Hot Wheels, Micro Machines, Etc.
★ SEXY LINGERIE STORE
★ EBAY COUPONS AND DEALS
FRENCH REVIEWS






SGB Forums
SEGA-Mag
Megaoldies
SEGA-Legacy
SegaXtreme

Our banner:

Sega Saturn News
Hottest Sega Saturn Auction on eBay
---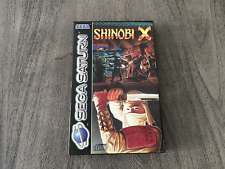 Available on eBay - Posted on Tue May 30, 2023 - 06:54 pm
---
More Sega Saturn Auctions ...
Any Hot Sega Saturn Auctions to share ? Please contact us

Oh ! miracle ! Comme promis, voici la seconde review de l'année.
Bien que le choix en titres moins connus ne manque pas, l'envie soudaine de replonger dans celui qui fut mon premier rpg sur Saturn, et pour cause car c'est le premier à être sorti si l'on met de côté la bizarrerie nommée Virtual Hydlyde, m'a conduit à relancer Mystaria the Realms of Lore. Le jeu est toujours aussi sympa mais beaucoup trop facile passé le premier tiers, contrairement au souvenir que j'en avais gardé.
Notez que c'est bien Riglord Saga qui est testé ici (et les screenshots qui vont avec), mais quelques lignes de code capricieuses n'obéissant plus à Madroms (c'est lui qui, faut-il le rappeler, met tout le contenu en ligne ce qui explique bon nombre de retards ) font que la review est irrémédiablement liée à sa version européenne :





Un guide book également, celui de Blue Seed ~Kushinada Hirokuden~, un jeu que j'affectionne particulièrement malgré le petit 7 que je lui ai collé (j'aimerais faire une petite révision des notes un de ces 4). Dans un format B5, tout en couleur sauf pour la partie walthrough, aucune info ne manque et il est tout plein d'illustrations. Peut-être un jour trouverai-je le temps de traduire les interviews quand elles sont brèves comme ici, celle du producteur du jeu, Takeuchi Yasushi :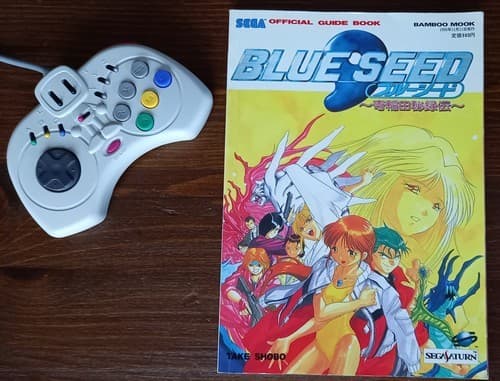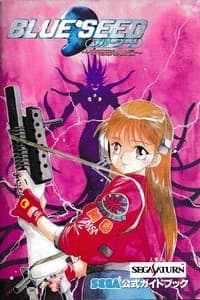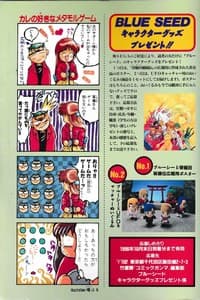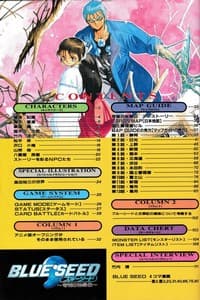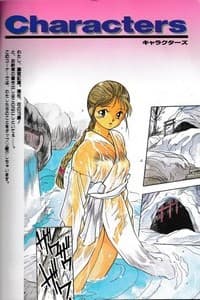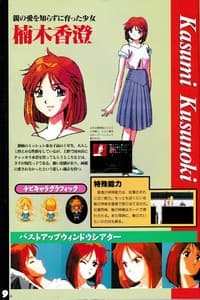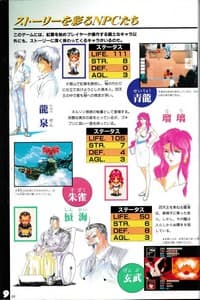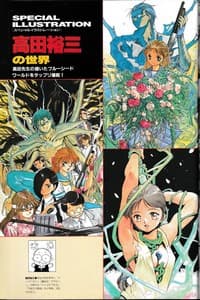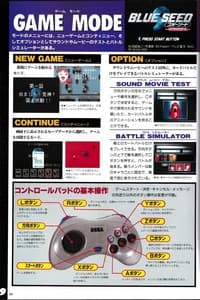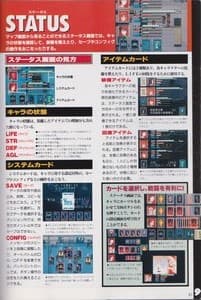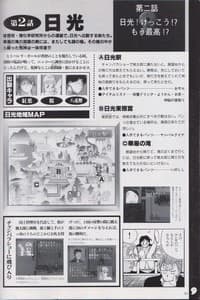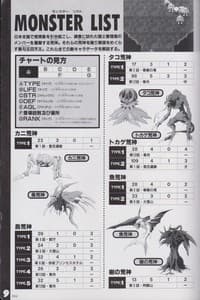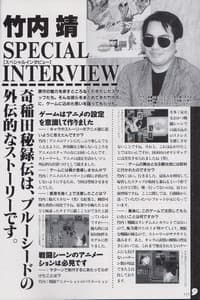 | | |
| --- | --- |
| Author: Murazame | Fri Oct 28, 2022 - 12:26 pm |

Le jour où je serai plus productif n'est pas arrivé et ce n'est pas faute pourtant de faire chauffer la console presque tous les soirs. Tellement de jeux que j'aimerais bien traiter ici !
La dernière review a en fait été mise en ligne il y a de cela quelques mois, mais j'attendais d'avoir autre chose en plus avant d'en faire une news...
Bref, il s'agit de Sorvice, une exclusivité Saturn un peu bizarre, un a-rpg mélangeant combats à base de cartes et dungeon crawler :





Une seconde review (moins originale) sera publiée dans le courant du mois et après... j'espère avant 2023 !

See you
| | |
| --- | --- |
| Author: Murazame | Tue Oct 11, 2022 - 01:15 pm |

En plein "revival" de Success, vous n'êtes pas sans savoir qu'une compilation regroupant Cotton 2, Cotton Boomerang et Guardian Force, vient de sortir sur playstation 4 et nintendo switch. Sous-titrée Saturn Tribute, voilà une bonne occasion pour les retardataires de se les procurer sans avoir besoin de casser la tirelire.
Ce mois-ci donc, je vous propose la review+screenshots de l'un de ces 3 jeux, ainsi que de beaux screenshots pour Virtua Fighter Remix :






See you again before 2022, maybe...
| | |
| --- | --- |
| Author: Murazame | Sun Oct 03, 2021 - 01:02 am |

After months of work, we are proud to launch today the improved version of the site, which is now fully suitable for mobile, but also for large screens.
Thus, you will benefit more than ever browsing the site, Sega Saturn databases and all the Stores. You will get better User Experience on small screens (mobile phones, tablets, etc.) and large screens.
There are still 2 or 3 minor pages not fully converted at the moment, but they will be very soon.

There are other new features like the ability to only see NEW auctions (from the last 24 hours) in stores, and other stuff here and there.

If you encounter any bugs or weird stuff on the site, or have something to report, please send us a message using our contact form.
| | |
| --- | --- |
| Author: Madroms | Sun Sep 12, 2021 - 03:58 pm |

Entre 2 achats de jeux de mahjong, la Saturn a beaucoup tourné récemment (Dragon Force I&II, Senkutsu Katsuryû Taisen Chaos Seed,慟哭そして..., etc.). Pourtant la dernière news date de janvier, déjà ! Aujourd'hui, on fait un petit saut du côté de l'action avec la review de Hissatsu!, jeu très minimaliste (pour dire le moins) qui avait eu raison de ma patience, il y a de cela plusieurs années. Grâce à un walkthrough d'un obscur fan site nippon, j'ai trouvé la sortie de l'ignoble 3ème niveau... pour en découvrir un 4ème encore plus absurde ! Bon, ce fut dans un sens assez rigolo et/mais heureusement très court. Au passage, quelques captures supplémentaires ainsi que celles de Garô Densetsu 3 ~Harukanaru Tatakai~ :







Un grand merci à Madroms pour le maintien et la gestion (impeccable) du site depuis tout ce temps !

See you soon, maybe...
| | |
| --- | --- |
| Author: Murazame | Fri Jul 02, 2021 - 10:41 am |
About: Sega Saturn, Sega Saturn, Sega Saturn, Sega Saturn, and Sega Saturn Only! Nothing else than Sega Saturn
---
Page viewed 7466088 times
---