▶ SEGA SATURN DATABASES
★ SEGA SATURN GAMES
★ SEGA SATURN DEMOS
★ SEGA SATURN CONSOLES
★ SPECIAL SEARCH
Saturn Games and Demos
▶ GAME BASIC DATABASE
▶ DEZAEMON 2 DATABASE
Find the Best Auctions
▶ SEGA SATURN STORE
★ SEGA SATURN STORE GAMES
★ SEGA SATURN STORE DEMOS
★ VIDEO GAME STORE
Sega, Nintendo, SNK, NEC, Atari, Bandai, Sony, Microsoft, Etc.
FAQ and Tips
FAQ et Astuces
▶ HOTTEST AUCTIONS
★ SEGA SATURN AUCTIONS
★ SEGA DREAMCAST AUCTIONS
▶ SISTER CHANNELS
★ TOY STORE
Lego®, Playmobil®, K'Nex, Tobot, Hot Wheels, Micro Machines, Etc.
★ SEXY LINGERIE STORE
★ EBAY COUPONS AND DEALS
FRENCH REVIEWS






SGB Forums
SEGA-Mag
Megaoldies
SEGA-Legacy
SegaXtreme

Our banner:

Sega Saturn News (Archive)
- Page 3

After 10 years, a new version of the Dezaemon 2 Save Game Manager was released yesterday, just in time for Xmas 2018.

In 2007, I released Dezaemon 2 Save Game Manager (D2SGM). Then a year after, in 2008, Dezaemon 2 Save Game Manager 2 (D2SGM2).
All this work was possible with the help of the Japanese Dezaemon 2 community. After all, the games for Dezaemon 2 were made by them!

After the release of D2SGM2, I planned to make a 3rd volume with new games. Unfortunately, I had less and less free time to work on it, and as the life went by, I never managed to finish my work on D2SGM3. I am really sorry about this, especially because I did not keep my commitment to the Japanese Dezaemon community. I hope they will understand and they will not hold it against me.


Today, 10 years after the last D2SGM, cafe-alpha, the guy behind Pseudo Saturn Kai, released Dezaemon 2 Save Game Manager 3. It contains 58 new user games as well as all the games from previous D2SGM volumes. Really thanks to him for taking care of this great project.

You can find the dedicated page for Dezaemon 2 Save Game Manager 3 on his website, PPcenter.
And the link to download it can be found on his Pseudo Saturn Kai page.
I may host it here soon, as a mirror.

Enjoy it now, and have a Merry Xmas 2018 with your Sega Saturn.


More links:
- Dezaemon 2 Page on Satakore.com Database
- Dezaemon 2 Database with all the games available on D2SGM and D2SGM2 covered
- If you want to buy the original Japanese game, check the Dezaemon 2 games available for sale on eBay at the moment


| | |
| --- | --- |
| Author: Madroms | Mon Dec 24, 2018 - 08:03 pm |

Août déjà et s'il semble bel et bien difficile de revenir à un rythme proche d'une review par mois, on ne lâche rien ! Ce mois-ci je vous propose une rétrospective sur le trio de jeux Raizing sortis sur Saturn, avec une jolie sélection de screenshots pour la version standard de Sôkyû Gurentai (j'en rajouterai un peu pour Battle Garegga un de ces quatre).
Une news qui aurait du être un peu différente par rapport à d'habitude mais j'y reviendrai prochainement.





| | |
| --- | --- |
| Author: Murazame | Fri Aug 03, 2018 - 01:46 pm |

Changeons un peu de registre avec le test, totalement imprévu, de Sonic Wings Special, quatrième épisode d'une série de shoot'em up verticaux qui avait débuté avec un grand succès en arcade, alors en plein boom du jeu de baston.

Le test :


| | |
| --- | --- |
| Author: Murazame | Thu Jun 21, 2018 - 03:46 am |

Tout d'abord, félicitons-nous d'avoir (enfin) atteint le chiffre rond des 500 inscrits ♪

Avant Riglord Saga, il y avait Sword&Sorcery, second jeu de Microcabin sur Saturn après... Riglord Saga. Portage légèrement relifté d'un jeu 3DO, c'est de base un rpg qui ne se prend pas trop au sérieux, présentant quelques bonnes idées néanmoins pas assez poussées et qui malheureusement n'aura pas vraiment bénéficié du gain de puissance offert par la console de SEGA. Ou dirons-nous plutôt qu'il en aura mal profité...
Un petit guide book existe avec tout ce qu'il faut dedans, dont une page consacrée aux différences entre les deux versions du jeu.

Le test :



Le bouquin: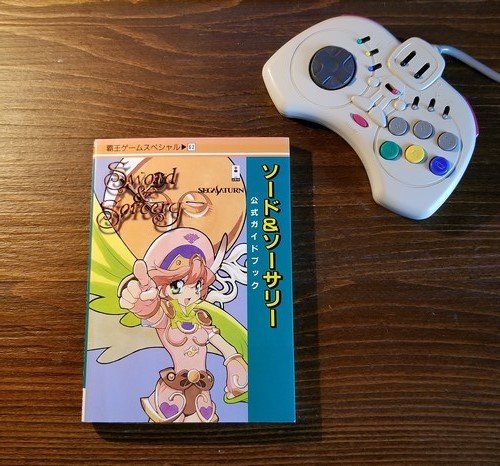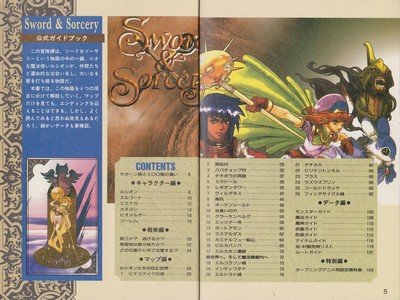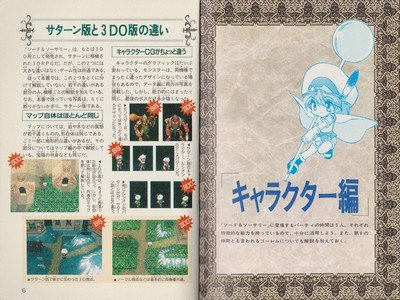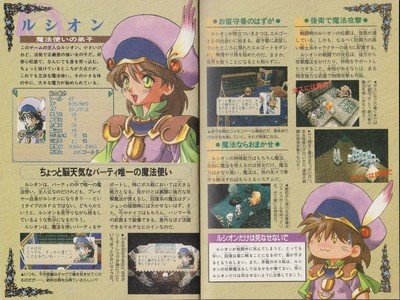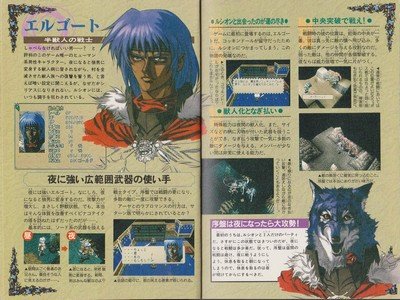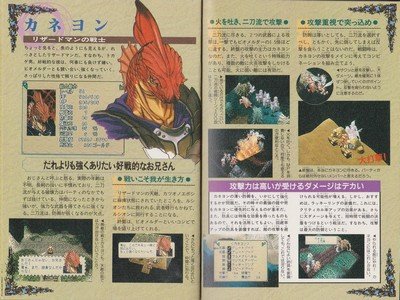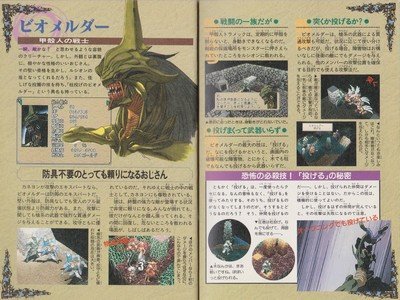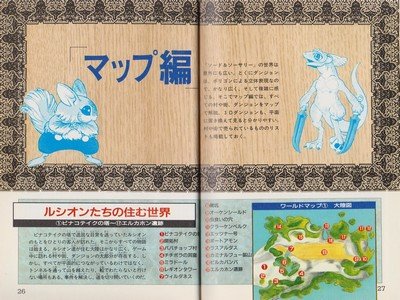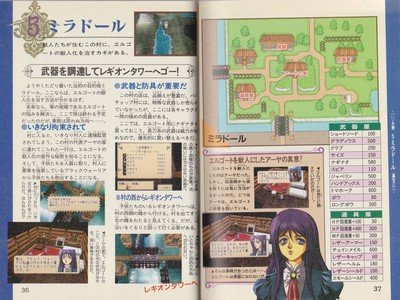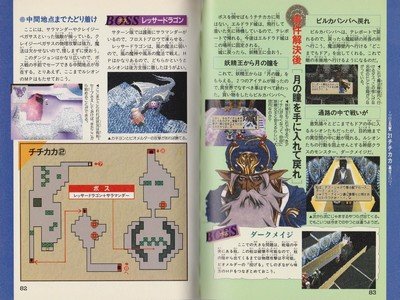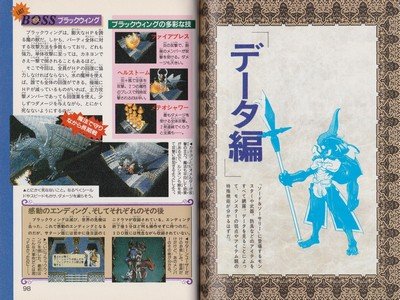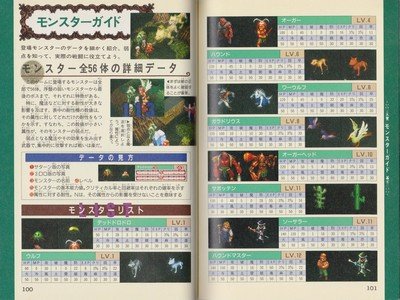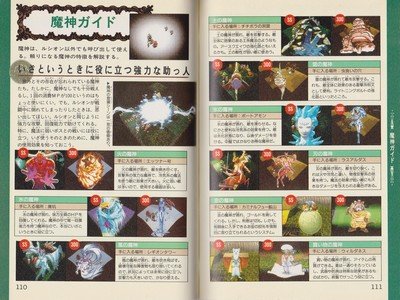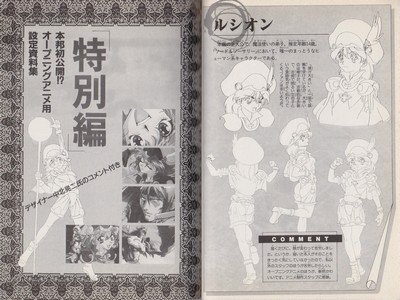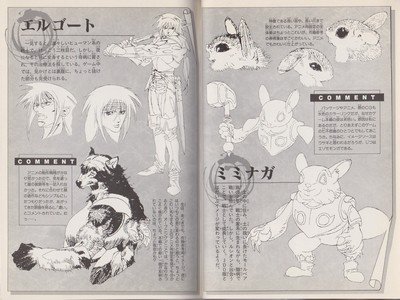 See you next time with a shooting games'special day!
| | |
| --- | --- |
| Author: Murazame | Tue Mar 13, 2018 - 10:55 am |

Hell'O,

Les affaires reprennent et de justesse à temps pour le premier mois de l'année !
Je vous présente Linda³ Kanzenban, sûrement le rpg le plus original sur Saturn, pour ne pas dire sur 32bit. Inutile cependant de m'étendre davantage ici, l'ayant déjà suffisamment fait (et ce malgré mon obsession de faire toujours le plus concis possible, sachez-le !) dans une review prévue à la base pour avril dernier. En plus du traditionnel guide book, coup de main appréciable mais volontairement (et absolument) incomplet pour espérer finir le jeu (scénario C) à 100%, je vous rajoute aussi quelques jolies illustrations réalisées autour de celui-ci, lequel n'en contient qu'une poignée seulement d'ailleurs, et tirées d'un premier tome regroupant nombre de travaux du chara designer, de son vrai nom Tatsuyuki Tanaka, dont j'apprécie beaucoup le style comme le trait.

Le test :



Les bouquins :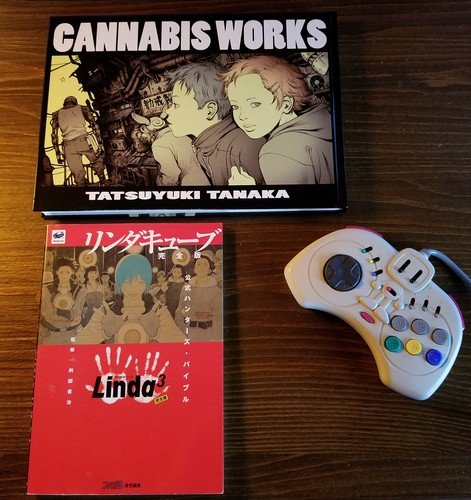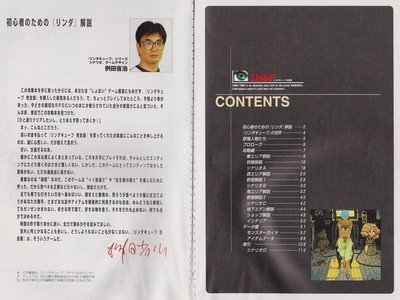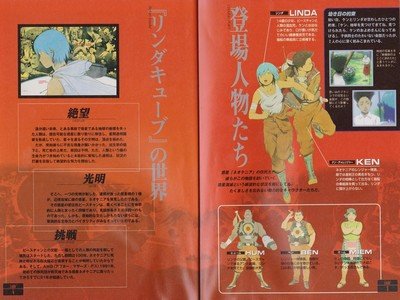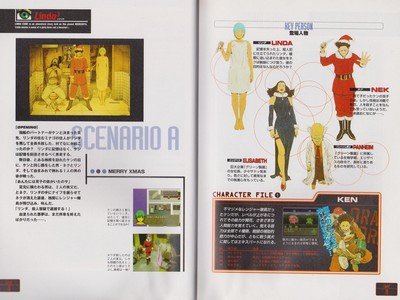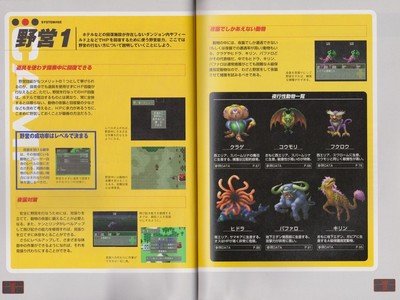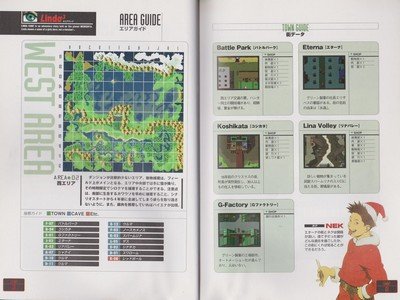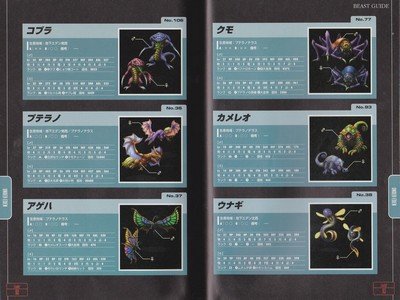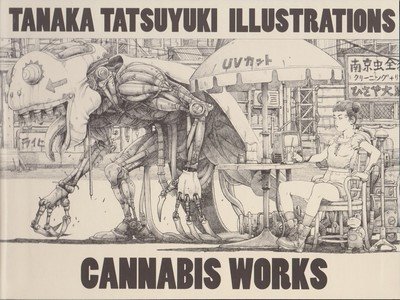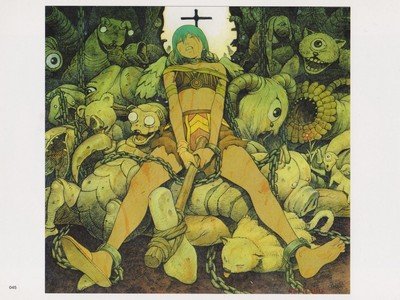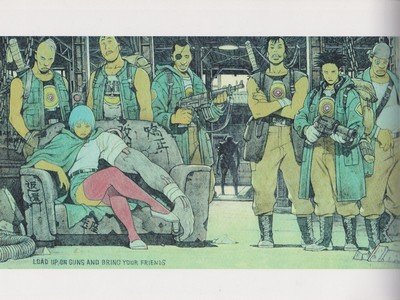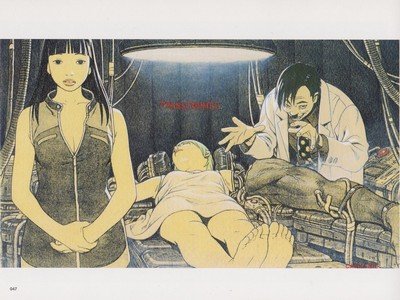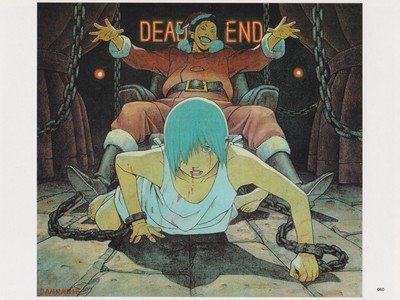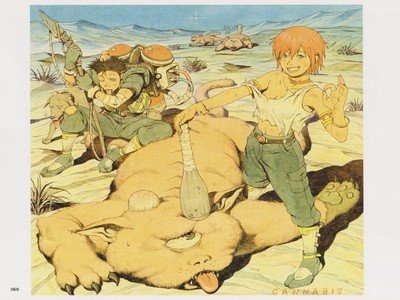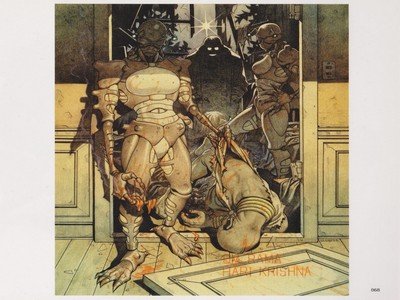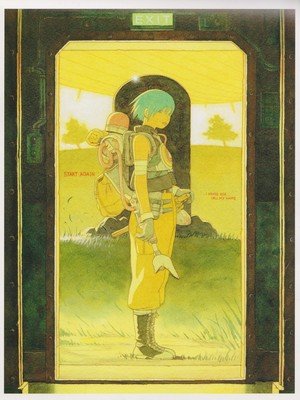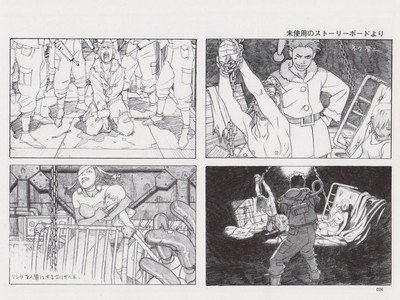 | | |
| --- | --- |
| Author: Murazame | Tue Jan 30, 2018 - 12:31 pm |