▶ SEGA SATURN DATABASES
★ SEGA SATURN GAMES
★ SEGA SATURN DEMOS
★ SEGA SATURN CONSOLES
★ SPECIAL SEARCH
Saturn Games and Demos
▶ GAME BASIC DATABASE
▶ DEZAEMON 2 DATABASE
Find the Best Auctions
▶ SEGA SATURN STORE
★ SEGA SATURN STORE GAMES
★ SEGA SATURN STORE DEMOS
★ VIDEO GAME STORE
Sega, Nintendo, SNK, NEC, Atari, Bandai, Sony, Microsoft, Etc.
FAQ and Tips
FAQ et Astuces
▶ HOTTEST AUCTIONS
★ SEGA SATURN AUCTIONS
★ SEGA DREAMCAST AUCTIONS
▶ SISTER CHANNELS
★ TOY STORE
Lego®, Playmobil®, K'Nex, Tobot, Hot Wheels, Micro Machines, Etc.
★ SEXY LINGERIE STORE
★ EBAY COUPONS AND DEALS
FRENCH REVIEWS






SGB Forums
SEGA-Mag
Megaoldies
SEGA-Legacy
SegaXtreme

Our banner:

Sega Saturn News (Archive)
- Page 14

It's time for Summer Olympic Games!

Opening date: 27 July 2012
Closing date: 12 August 2012

Two weeks of excitement and sporting achievement.

Why not bring out your Saturn games for this special occasion ?

Decathlete / Athlete Kings is the perfect game to play: Addictive, and fun to play with your friends. Ready for a new World Record ?


| | |
| --- | --- |
| Author: Madroms | Fri Jul 27, 2012 - 06:11 pm |

Halo there!

C'est la crise, les nouveaux inscrits se font très rares mais on n'abandonne pas le combat! Un peu d'action et un petit peu plus d'aventure pour cette fois, avec: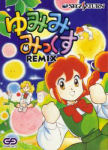 La prochaine fournée sera + fournie en rpg.

Also, have a look at this japanese site Saturn Freaks. It's all in japanese but it's nice to see japanese sites still in activity!


セガサターンは不滅なり!


それじゃまた~
| | |
| --- | --- |
| Author: Murazame | Tue Jun 19, 2012 - 05:30 am |
| | |
| --- | --- |
| Author: Murazame | Tue Jun 05, 2012 - 05:34 am |

Great news today, it is time to unveil one of my long time secret project: The Promotional Videos Preservation Project.

The main goal of this project is to archive the best versions of Promotional Videos, related to Video Games, that were released on VHS Tapes and DVD in every part of the world. A secondary goal and benefit of this...

Read more here: http://www.satakore.com/PVP-Project



| | |
| --- | --- |
| Author: Madroms | Sun Apr 08, 2012 - 08:30 am |

Here is something not so easy to find but enjoyable to collect, something that you may not see everyday and that only a few hardcore collectors want to have all of them. :D

Promotional Covers have been made for shop...

Read more on the forum


| | |
| --- | --- |
| Author: Madroms | Sun Jan 15, 2012 - 07:07 pm |