▶ SEGA SATURN DATABASES
★ SEGA SATURN GAMES
★ SEGA SATURN DEMOS
★ SEGA SATURN CONSOLES
★ SPECIAL SEARCH
Saturn Games and Demos
▶ GAME BASIC DATABASE
▶ DEZAEMON 2 DATABASE
Find the Best Auctions
▶ SEGA SATURN STORE
★ SEGA SATURN STORE GAMES
★ SEGA SATURN STORE DEMOS
★ VIDEO GAME STORE
Sega, Nintendo, SNK, NEC, Atari, Bandai, Sony, Microsoft, Etc.
FAQ and Tips
FAQ et Astuces
▶ HOTTEST AUCTIONS
★ SEGA SATURN AUCTIONS
★ SEGA DREAMCAST AUCTIONS
▶ SISTER CHANNELS
★ TOY STORE
Lego®, Playmobil®, K'Nex, Tobot, Hot Wheels, Micro Machines, Etc.
★ SEXY LINGERIE STORE
★ EBAY COUPONS AND DEALS
FRENCH REVIEWS






SGB Forums
SEGA-Mag
Megaoldies
SEGA-Legacy
SegaXtreme

Our banner:

Sega Saturn News (Archive)
- Page 7

The Video Game Store has been updated: the Virtual Boy Store is now online. One more console with a dedicated database. This one was easy to set up :D

Games, demos, hardware and accessories have been added. And keywords have been optimized for all the items.

I also added hardware and accessories to the NEC PC Engine / TurboGrafx-16 store.

| | |
| --- | --- |
| Author: Madroms | Tue Nov 17, 2015 - 06:28 pm |

The Video Game Store has been updated: the Dreamcast Store is now online. One more console with a dedicated database.

For our new users, let me introduce our tool. The Video Game Store is a space where you find the best auctions and items offered by thousands of sellers on the online auction site eBay and the Amazon platform. By using our site, you will be able to quickly find all the items offered for sale on eBay and Amazon. We have developed a tool that lets you have, for each searched item, all the items listed on eBay and Amazon, all of them with just one click and on just a single page. This tool, we offer it for free, with no charge. More details on the FAQ and Tips page.

More consoles will be added soon, stay tuned. Also don't forget to use the Optimize button if you want us to work faster on keywords for specific games.
| | |
| --- | --- |
| Author: Madroms | Sat Nov 07, 2015 - 02:51 pm |

Do you remember the classic SEGA game, Baku Baku Animal (released as Baku Baku on Sega Saturn in Europe and in the USA) ? Well, a Portuguese company named Grandes Planos S.A. are remaking the game, updating it to a modern gaming audience and including competitive online multiplayer.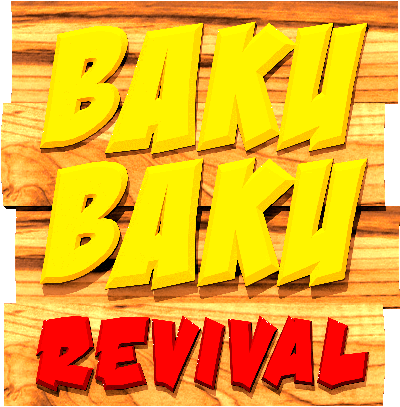 Here are their website dedicated to Baku Baku Revival.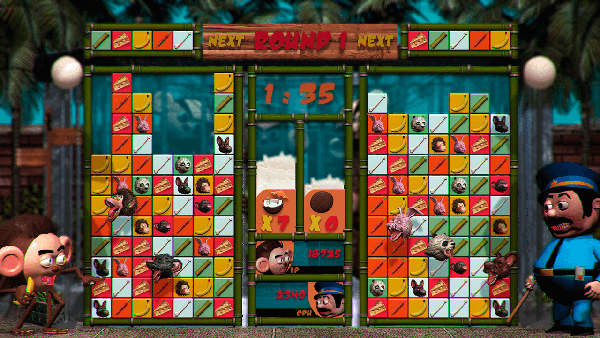 If you love the game and want to help the guys behind the remake, here is the Kickstarter campaign they have launched this week: Baku Baku Revival Kickstarter.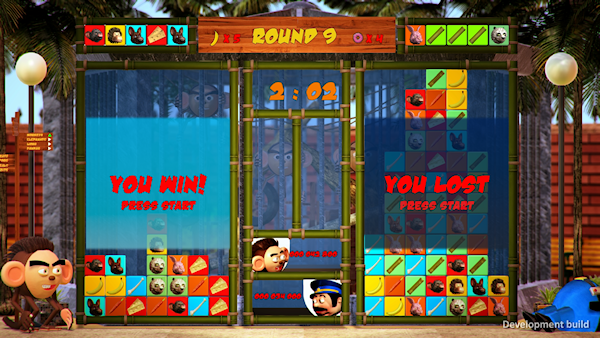 | | |
| --- | --- |
| Author: Madroms | Sun Oct 18, 2015 - 05:49 pm |

Hell'O

Une longue période creuse pour satakore, côté contenu, qui risque de durer encore 6 mois, pour cause de boulot intensif. Une seule review ce mois-ci, mais je pense tout de même pouvoir en proposer une ou deux autres d'ici la fin de l'année. Toujours du rpg, avec Eiyū Shigan ~Gal Act Heroism~, un jeu qui nous vient tout droit du PC japonais, pour ne pas changer :





Au passage, 2 mises à jour plus ou moins conséquentes (preuve que, quand même, je ne chôme pas :)) :

Blue-Seed-Kushinada-Hirokuden ainsi que Nanatsu-Kaze-no-Shima-Monogatari


See you soon,

いつまでもセガサターンをご愛用くださいませ!
| | |
| --- | --- |
| Author: Murazame | Tue Sep 29, 2015 - 12:49 pm |

Hell'o

En retard sur le planning mais c'était prévisible. L'excuse de la fois dernière tient toujours! :)
Une critique de l'excellent Densetsu no Ogre Battle et des screenshots pour le sympathique Mizubaku-Daibouken:






Sinon, je pensais utiliser cet espace pour, entre 2 news (très) distantes l'une de l'autre, présenter un jeu de temps à autre, histoire de faire un tour rapide de la ludothèque de la Saturn, ou pourquoi pas apporter une aide de jeu.
En attendant, je vous dis à bientôt, après l'E3.


セガサターン不滅なり!

edit: rajout des notes pour Sega Rally Championship Plus et Shining The Holy Ark.
| | |
| --- | --- |
| Author: Murazame | Sun Jun 07, 2015 - 12:05 pm |