▶ SEGA SATURN DATABASES
★ SEGA SATURN GAMES
★ SEGA SATURN DEMOS
★ SEGA SATURN CONSOLES
★ SPECIAL SEARCH
Saturn Games and Demos
▶ GAME BASIC DATABASE
▶ DEZAEMON 2 DATABASE
Find the Best Auctions
▶ SEGA SATURN STORE
★ SEGA SATURN STORE GAMES
★ SEGA SATURN STORE DEMOS
★ VIDEO GAME STORE
Sega, Nintendo, SNK, NEC, Atari, Bandai, Sony, Microsoft, Etc.
FAQ and Tips
FAQ et Astuces
▶ HOTTEST AUCTIONS
★ SEGA SATURN AUCTIONS
★ SEGA DREAMCAST AUCTIONS
▶ SISTER CHANNELS
★ TOY STORE
Lego®, Playmobil®, K'Nex, Tobot, Hot Wheels, Micro Machines, Etc.
★ SEXY LINGERIE STORE
★ EBAY COUPONS AND DEALS
FRENCH REVIEWS






SGB Forums
SEGA-Mag
Megaoldies
SEGA-Legacy
SegaXtreme
Our banner:

Sega Saturn Game Information
Game Basic for SegaSaturn
ゲームベーシック フォー セガサターン
T-2111G
Game Basic for SegaSaturn (ゲームベーシック フォー セガサターン) is an Etc game, developed by ASCII Corp. / Bits Laboratory / ESP Inc. (Entertainment Software Publishing) and published by ASCII Corp., which was released in Japan in 1998 for the Sega Saturn.
Developer:
ASCII Corp. / Bits Laboratory / ESP Inc. (Entertainment Software Publishing)
Release Price:
12800 Yens
Box / Packaging:
Double CD Case in a Box Set
| | |
| --- | --- |
| Age Rating: | |
| Barcode(s): | Official Barcode |
Peripheral(s) Compatibility:
Control Pad / Keyboard / Floppy Disc Drive / Special Serial Cable Saturn to PC / All the peripherals according to how you make your software
External Cartridge Required:
None
Compatible with VideoCD Card:
No
Sega Saturn Hardware Compatibility
Language(s)
In Game
Text
Text
In the Manual
On the Back Cover
Playability for non-japanese people
40 %
Usage of Memory Backup:
Yes
Minimum Memory Required:
1
Type of Backup:
Config / Game Basic Data
Type of Video Files:
None
Type of Sound and Music Files:
Unknown
Omake / Bonus(es) on CD:
A lot of sample programs (.B files and other linked files).

List of games and demos with Omake / Bonus(es)
---
---
From the Same Series
None
---
Data Collection
11 Items
| # | Item | Internal Code / Catalog |
| --- | --- | --- |
| 1 | CD | None |
| 2 | PC CD-ROM | None |
| 3 | Double CD Case | None |
| 4 | Tutorial Manual | None |
| 5 | Reference Manual | None |
| 6 | Front Cover | None |
| 7 | Back Cover | None |
| 8 | Regcard | None |
| 9 | Cardboard Box | None |
| 10 | Interior Cardboard Packaging | None |
| 11 | Cable and its Cardboard Box | None |
Any error or missing stuff? Please contact us
---
Who has it? / Who is looking for it?
---
---
---
Top :: Bottom Multimedia Data
Picture of the Actual Game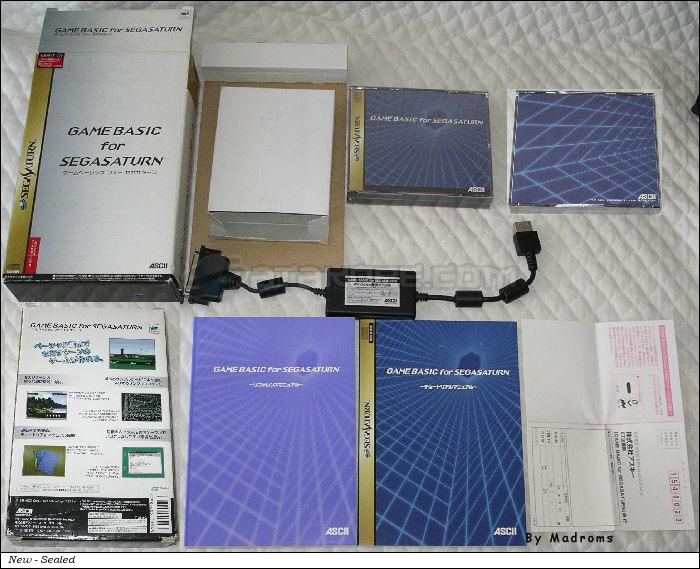 ---
Screenshots Made by Madroms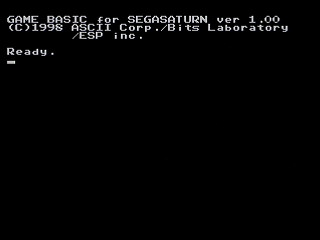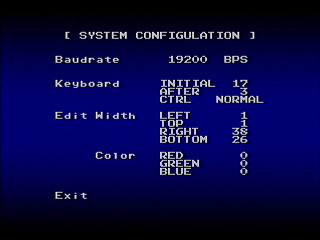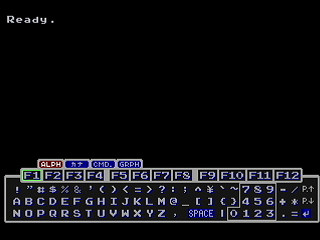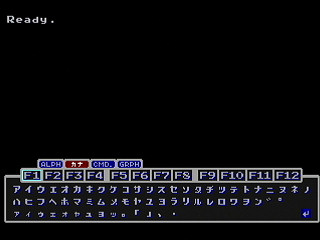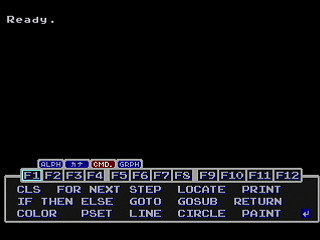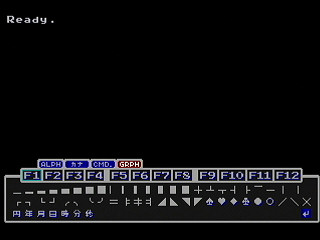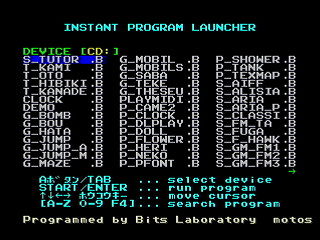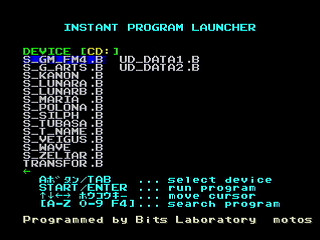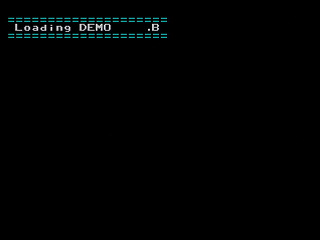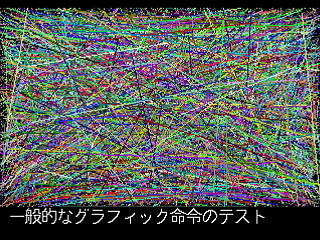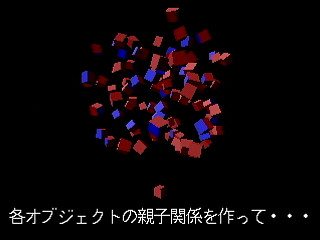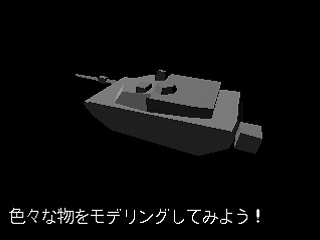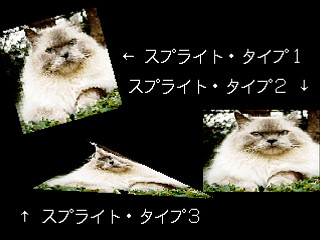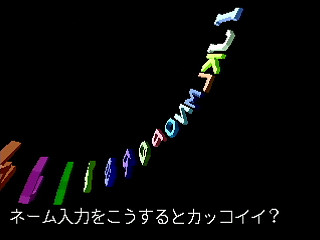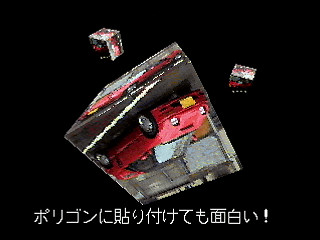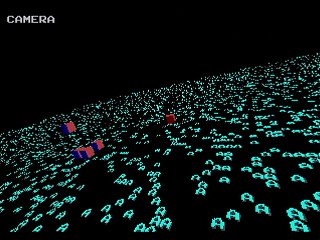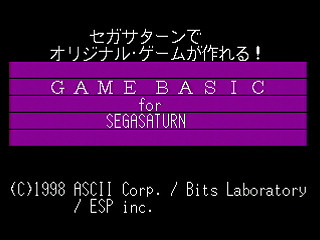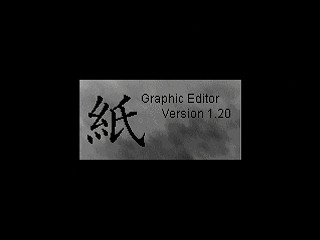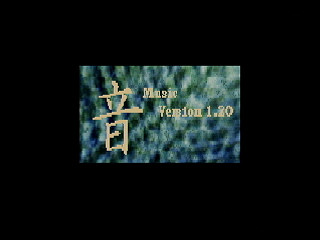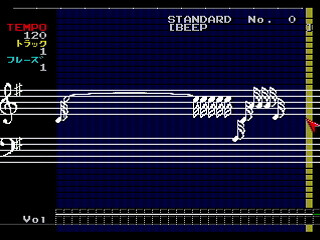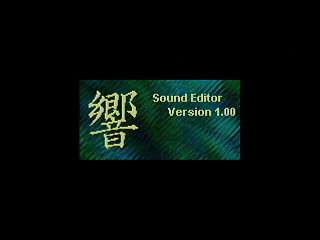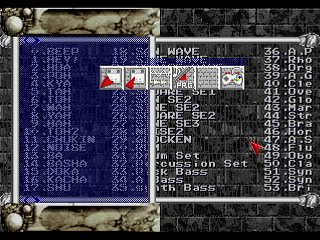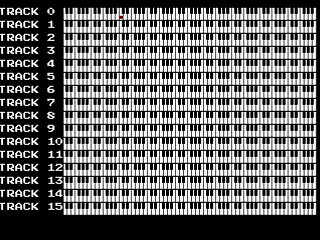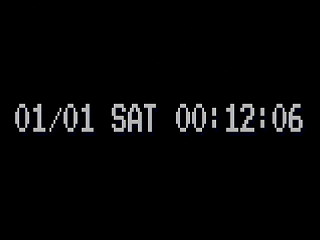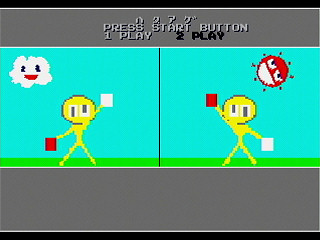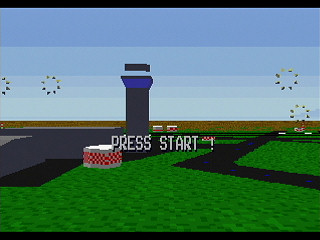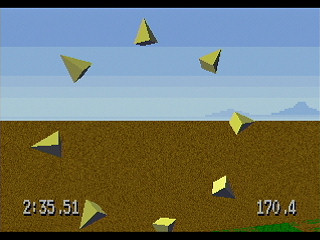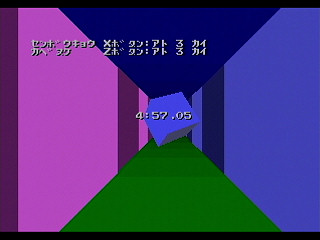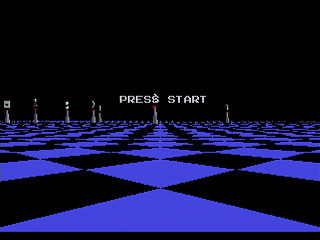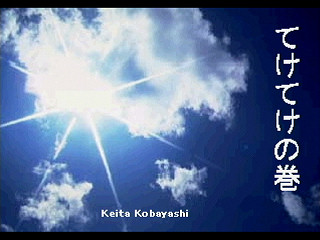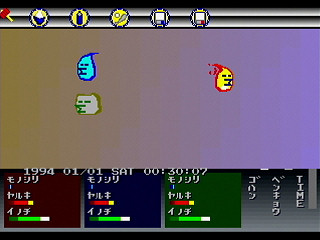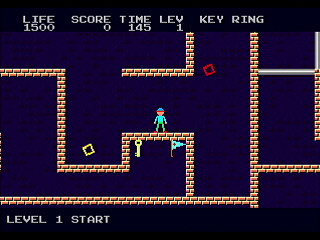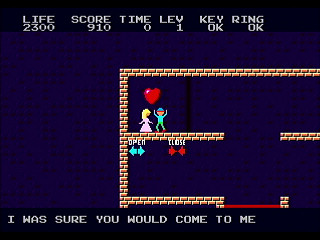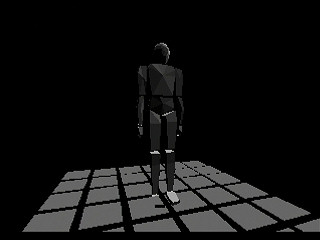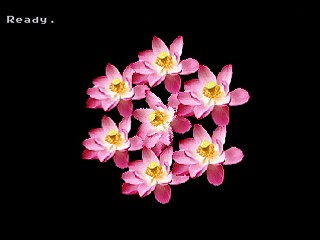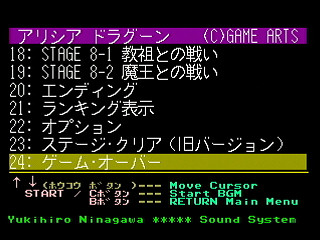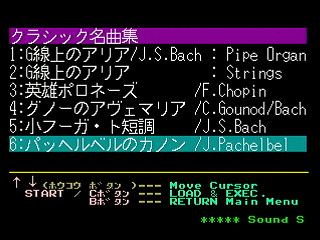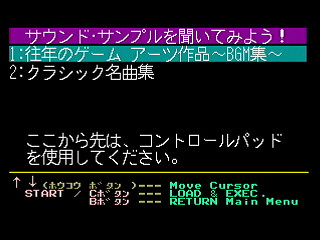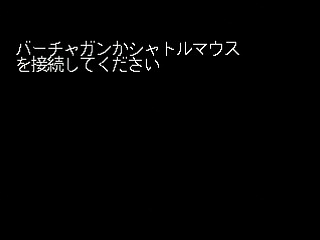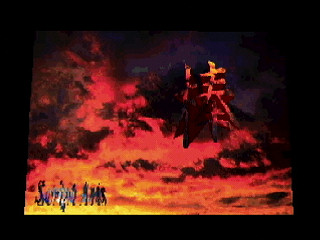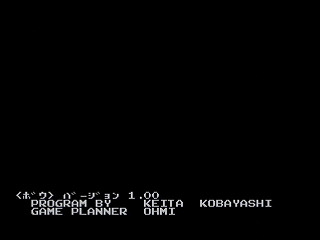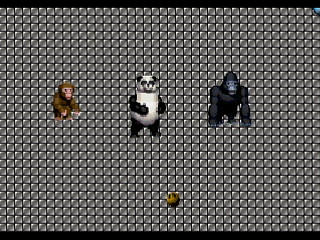 ---
Video(s) Made and Recorded by Madroms
---
Review:
Game Basic for SegaSaturn lets you develop pieces of software on your Saturn. This is an updated Basic language with specific and powerful functions for the Saturn. You can develop some demos, games, tools, music and anything else you can think of! You can make 2D and 3D views with rotation and moves. You can make programs that will be compatible with any peripherals: control pad, mouse, virtua gun, multi-tap, 3D control pad, RAM cartridge,... You can import images and sounds directly.
With the serial cable provided, you can connect the Saturn to your PC (it works from Win95 to Win XP without any problems). With the help of the Basterm program, you can develop on your PC (which is really more comfortable), and then transfer your work to the Saturn directly. Saving your work is also easier on your PC than using the Floppy Disc Drive. One great feature is that you can use your PC keyboard to control Game Basic directly on the Saturn. The only drawback is that you must have a serial port on your motherboard, a DB25->DB9 converter, and the max speed you can get is only 19200 bps!
Game Basic for SegaSaturn is a powerful tool if you want to do some basic programs on your Saturn for fun, but keep in mind that your work will only work with the Game Basic program, and not a stand alone.
By the way, it is not so easy to find a copy outside of Japan. It's expensive and both of the manuals are completely in Japanese. What did you expect for a Japanese only release ?!
Don't forget to check the

GAME BASIC DATABASE
Top :: Bottom Tips, Tricks, Cheats and Walkthroughs
GAMES and TOOLS
The Sega Saturn Database is the master list of all the games and demos that have been released for the Sega Saturn. More than a single list, it is a full database with a lot of informations provided for each entry.
---