▶ SEGA SATURN DATABASES
★ SEGA SATURN GAMES
★ SEGA SATURN DEMOS
★ SEGA SATURN CONSOLES
★ SPECIAL SEARCH
Saturn Games and Demos
▶ GAME BASIC DATABASE
▶ DEZAEMON 2 DATABASE
Find the Best Auctions
▶ SEGA SATURN STORE
★ SEGA SATURN STORE GAMES
★ SEGA SATURN STORE DEMOS
★ VIDEO GAME STORE
Sega, Nintendo, SNK, NEC, Atari, Bandai, Sony, Microsoft, Etc.
FAQ and Tips
FAQ et Astuces
▶ HOTTEST AUCTIONS
★ SEGA SATURN AUCTIONS
★ SEGA DREAMCAST AUCTIONS
▶ SISTER CHANNELS
★ TOY STORE
Lego®, Playmobil®, K'Nex, Tobot, Hot Wheels, Micro Machines, Etc.
★ SEXY LINGERIE STORE
★ EBAY COUPONS AND DEALS
FRENCH REVIEWS
SGB Forums
SEGA-Mag
Megaoldies
SEGA-Legacy
SegaXtreme
Our banner:

Sega Saturn Game Information
Herc's Adventures
T-23001H
Herc's Adventures is an Action game, developed and published by LucasArts Entertainment company, which was released in the United States of America in 1997 for the Sega Saturn.
Region:
United States of America
Developer:
LucasArts Entertainment company
Publisher:
LucasArts Entertainment company
Box / Packaging:
Standard US Case
Number of Players:
1~2 (Simultaneous)
| | |
| --- | --- |
| Age Rating: | Kids to Adults / Mild Animated Violence / Comic Mischief |
| Barcode(s): | Official Barcode |
Peripheral(s) Compatibility:
Control Pad
External Cartridge Required:
None
Compatible with VideoCD Card:
No
Sega Saturn Hardware Compatibility
Language(s)
| | |
| --- | --- |
| In Game | Text and Voice |
| In the Manual | |
| On the Back Cover | |
Game Ratings
| | |
| --- | --- |
| Satakore User Rating | |
Usage of Memory Backup:
Yes
Minimum Memory Required:
26 for each slot
Type of Backup:
Game Progress
Type of Video Files:
NUT Proprietary Format
Type of Sound and Music Files:
Unknown
Omake / Bonus(es) on CD:
None

List of games and demos with Omake / Bonus(es)
---
---
From the Same Series
None
---
---
Who has it? / Who is looking for it?
---
---
---
Top :: Bottom Multimedia Data
Picture of the Actual Game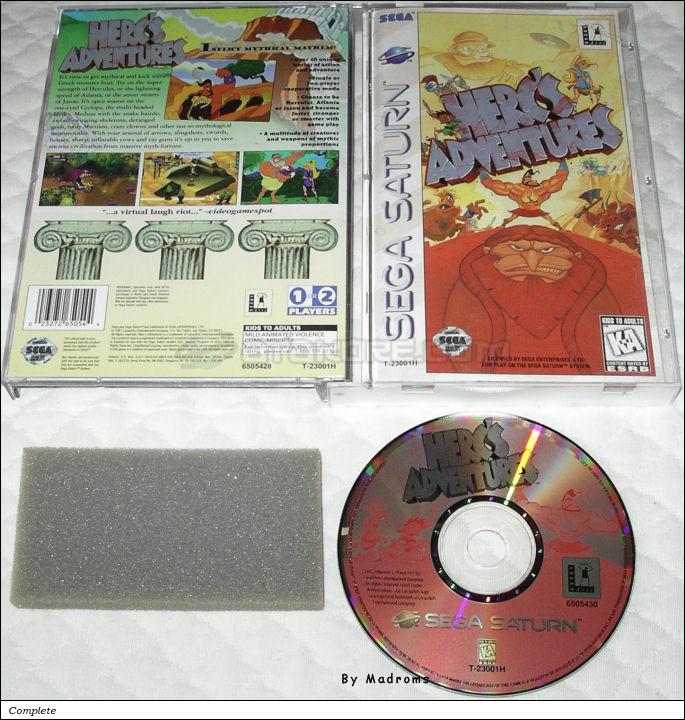 ---
Screenshots Made by Madroms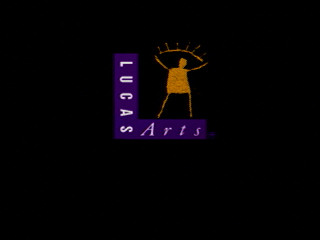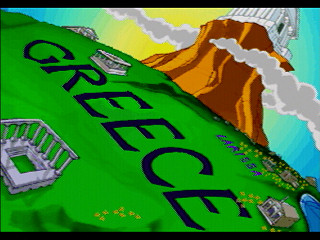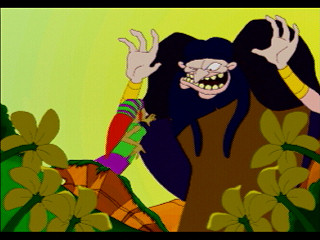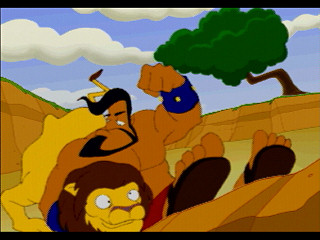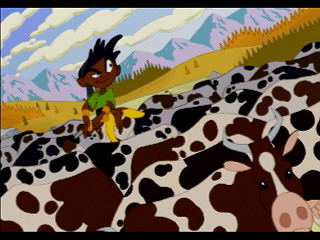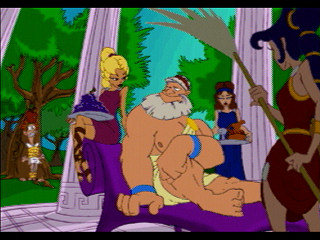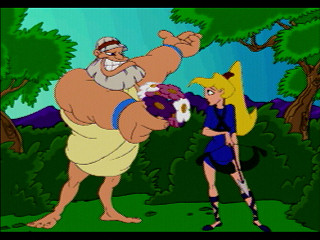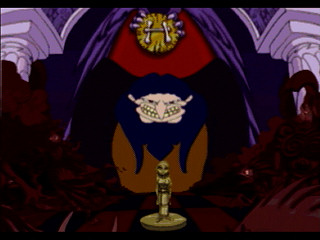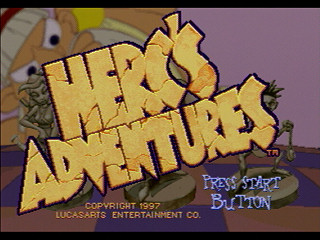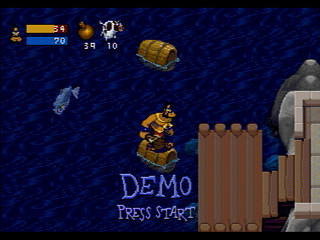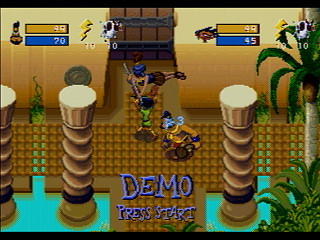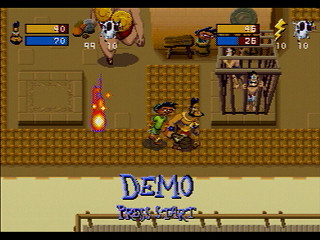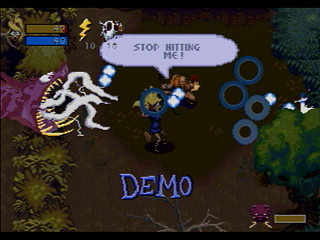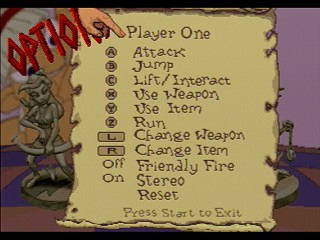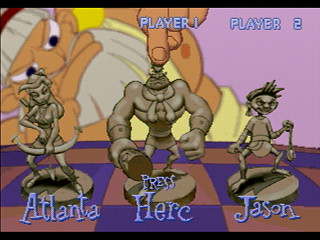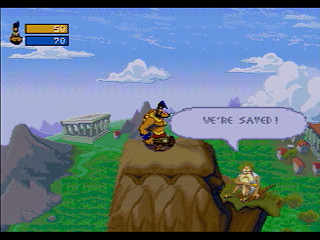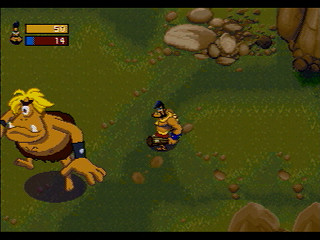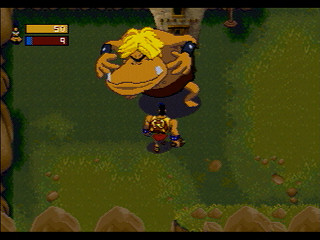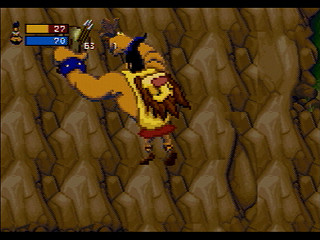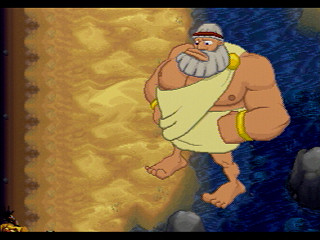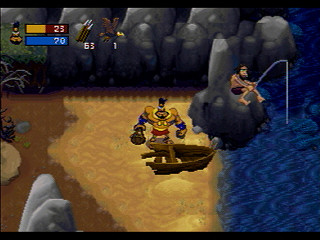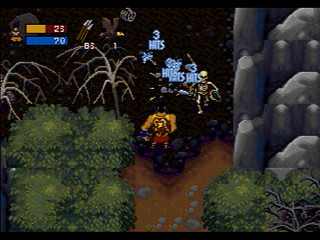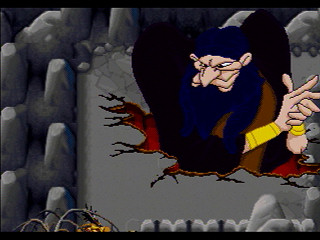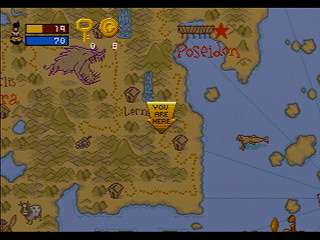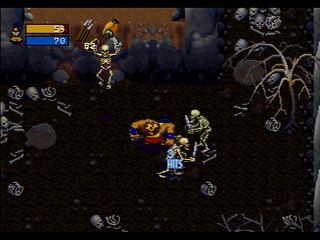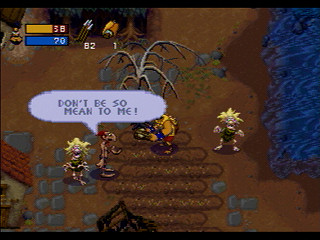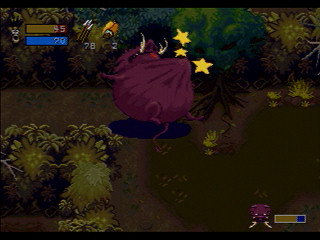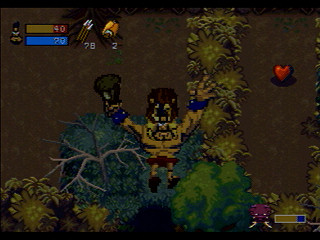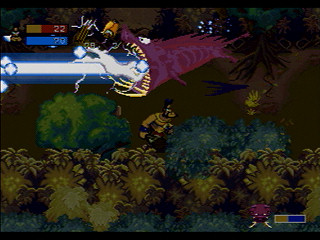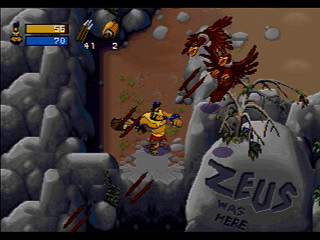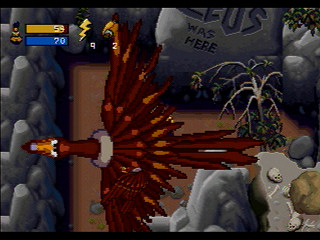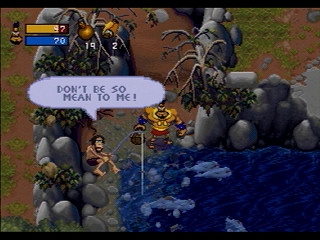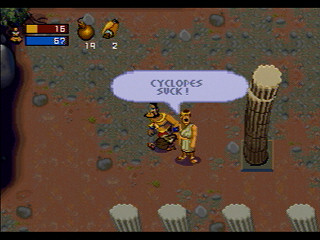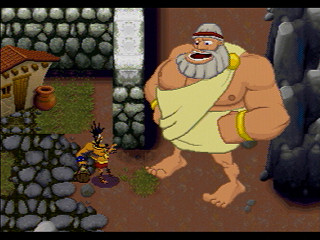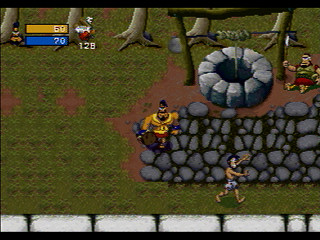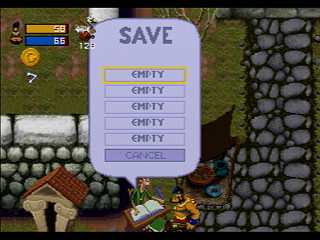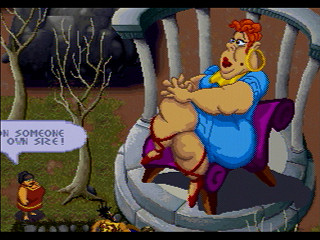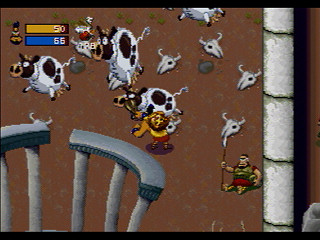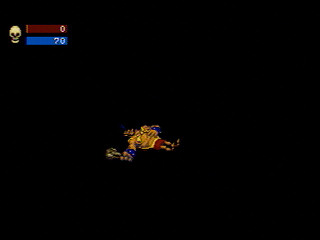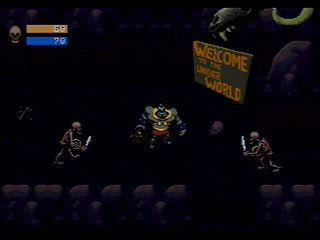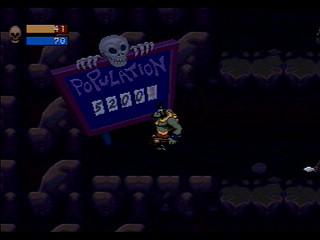 ---
Video(s) Made and Recorded by Madroms
---
Review:
Another somewhat hidden gem for the Sega Saturn that is a platformer / adventurer's dream come true! This game is beautifully done with fantastic cut-scenes, and very well planned out levels which will have you wandering and exploring quite a bit.

One feature of this game I really enjoy is your trip to the Underworld when you die. You must fight your way out of the Underworld (although I found a loophole to this), and make it back to the surface where you can continue where you left off. Also, there are save states. The first one took an age to find, but it was worth the wandering around aimlessly as I managed to powerup nicely in every aspect.

Imagine taking your favorite 16bit rpg or adventure game to the 32bit level, this is Herc's Adventures. The soundtrack is fantastic and really comes to life on a good home theater. There are also several graphical surprises throughout which will make you leap out of the 16bit era straight into 32bit heaven (literally). I managed to log 2 hours straight upon "testing" this title because I couldn't put it down. This title is a highly recommended gaming experience for your Saturn!

If playing with the female Atlanta, don't despair when you can't lift bigger rocks and houses when you start. You'll powerup just before meeting Hera about an hour into the game (assuming you don't die a lot). Make sure you hoard up the coins!

When you die, you go to the Underworld where you must fight your way back to the world of the living. This can be an arduous journey the more you die in the main part of the game, since you are placed randomly in the Underworld, each time in a more difficult position further away from the world of the living. DO NOT DESPAIR!!! Just die. That's right, die. When you die in the Underworld you can continue from where you died with full health.

Herc's Adventures is a beautiful title that is highly recommended for all the adventure fanatics out there!
Top :: Bottom Tips, Tricks, Cheats and Walkthroughs
GAMES and TOOLS
The Sega Saturn Database is the master list of all the games and demos that have been released for the Sega Saturn. More than a single list, it is a full database with a lot of informations provided for each entry.
---