▶ SEGA SATURN DATABASES
★ SEGA SATURN GAMES
★ SEGA SATURN DEMOS
★ SEGA SATURN CONSOLES
★ SPECIAL SEARCH
Saturn Games and Demos
▶ GAME BASIC DATABASE
▶ DEZAEMON 2 DATABASE
Find the Best Auctions
▶ SEGA SATURN STORE
★ SEGA SATURN STORE GAMES
★ SEGA SATURN STORE DEMOS
★ VIDEO GAME STORE
Sega, Nintendo, SNK, NEC, Atari, Bandai, Sony, Microsoft, Etc.
FAQ and Tips
FAQ et Astuces
▶ HOTTEST AUCTIONS
★ SEGA SATURN AUCTIONS
★ SEGA DREAMCAST AUCTIONS
▶ SISTER CHANNELS
★ TOY STORE
Lego®, Playmobil®, K'Nex, Tobot, Hot Wheels, Micro Machines, Etc.
★ SEXY LINGERIE STORE
★ EBAY COUPONS AND DEALS
FRENCH REVIEWS
SGB Forums
SEGA-Mag
Megaoldies
SEGA-Legacy
SegaXtreme
Our banner:

Sega Saturn News
L'année maudite 2020 n'aura bien sûr pas eu la peau de Satakore qui continue après plus de 15 années d'existence (et tout juste 700 inscrits au compteur au moment où j'écris ces lignes), faudrait-il le rappeler de temps à autre.
À l'heure où les plateformes de streaming prennent toujours plus d'ampleur, il n'est pas facile de rester motivé pour continuer ce bon vieux travail d'écriture mais sachez que, personnellement, je n'ai pas l'intention de rendre le tablier avant d'avoir traité la trilogie Shining Force III. Enfin, qui vivra verra...
D'ailleurs, on reprend tout doucement avec Harukaze Sentai V-Force, un tactical-rpg lui aussi :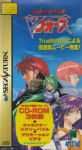 Pour maintenir la flamme, outre www.grospixels.com qui a récemment publié un article sur Dark Savior, ou www.sega-mag.com, toujours aussi actif et qui vient de faire peau neuve, voici 2 autres liens très sympathiques pour du retro-gaming de qualité.
Un blog japonais pour ceux qui savent le lire, il est mis à jour quotidiennement et la Saturn y a une place de choix:

www.blog.livedoor.jp

Ensuite et bien qu'il n'aborde pas les 32 bit, un petit gars de ma génération qui écrit tout plein de très bonnes reviews, peinard dans son coin :

www.1up-games.com

See you soon !