▶ SEGA SATURN DATABASES
★ SEGA SATURN GAMES
★ SEGA SATURN DEMOS
★ SEGA SATURN CONSOLES
★ SPECIAL SEARCH
Saturn Games and Demos
▶ GAME BASIC DATABASE
▶ DEZAEMON 2 DATABASE
Find the Best Auctions
▶ SEGA SATURN STORE
★ SEGA SATURN STORE GAMES
★ SEGA SATURN STORE DEMOS
★ VIDEO GAME STORE
Sega, Nintendo, SNK, NEC, Atari, Bandai, Sony, Microsoft, Etc.
FAQ and Tips
FAQ et Astuces
▶ HOTTEST AUCTIONS
★ SEGA SATURN AUCTIONS
★ SEGA DREAMCAST AUCTIONS
▶ SISTER CHANNELS
★ TOY STORE
Lego®, Playmobil®, K'Nex, Tobot, Hot Wheels, Micro Machines, Etc.
★ SEXY LINGERIE STORE
★ EBAY COUPONS AND DEALS
FRENCH REVIEWS
SGB Forums
SEGA-Mag
Megaoldies
SEGA-Legacy
SegaXtreme
Our banner:

Sega Saturn Game Information
DonPachi
首領蜂
T-14405G
DonPachi (首領蜂) is a Shoot-em-up game, developed by Cave Co., Ltd. / Atlus and published by Atlus, which was released in Japan in 1996 for the Sega Saturn.
---
Revised Hepburn (Hebon-shiki):
DonPachi
Nippon-shiki:
DonPati
Kunrei-shiki:
DonPati
Developer:
Cave Co., Ltd. / Atlus
Box / Packaging:
Standard CD Case
Number of Players:
1~2 (Simultaneous)
| | |
| --- | --- |
| Age Rating: | |
| Barcode(s): | Official Barcode |
Peripheral(s) Compatibility:
Control Pad
External Cartridge Required:
None
Compatible with VideoCD Card:
No
Sega Saturn Hardware Compatibility
Language(s)
In Game
Text
Text
In the Manual
On the Back Cover
Playability for non-japanese people
95 %
Usage of Memory Backup:
Yes
Minimum Memory Required:
35
Type of Backup:
Config / High Scores
Type of Video Files:
Cinepak 1.07
Type of Sound and Music Files:
Unknown
Omake / Bonus(es) on CD:
None

List of games and demos with Omake / Bonus(es)
---
---
From the Same Series
* * *
DonPachi Series
---
---
Who has it? / Who is looking for it?
---
---
---
Top :: Bottom Multimedia Data
Picture of the Actual Game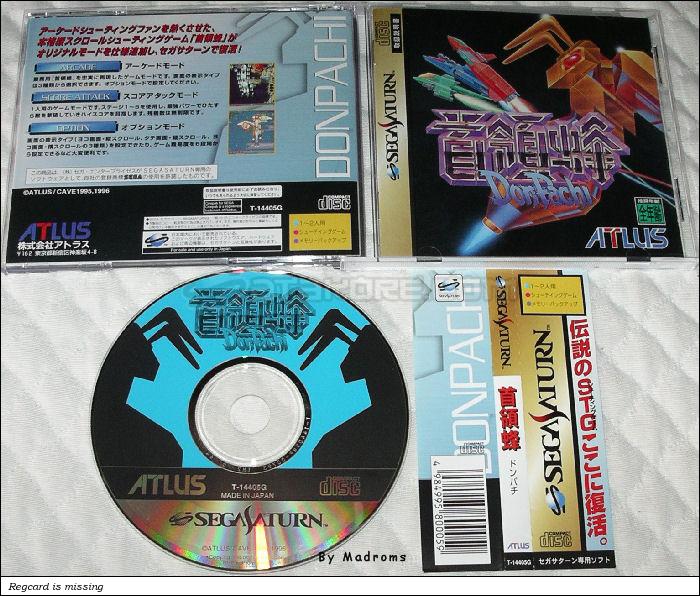 ---
Screenshots Made by Madroms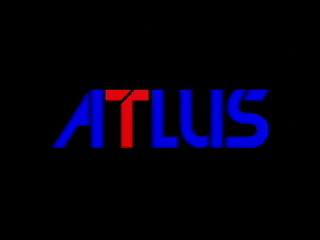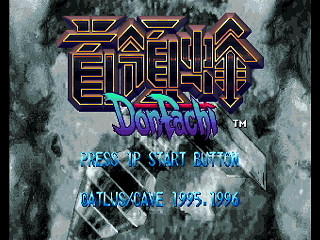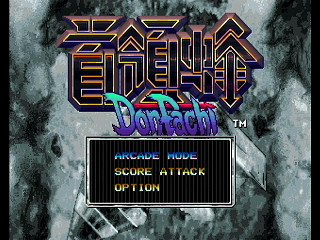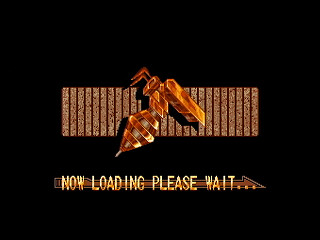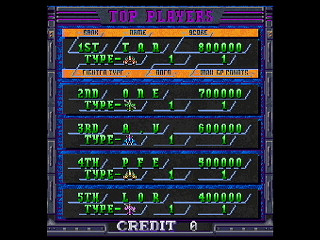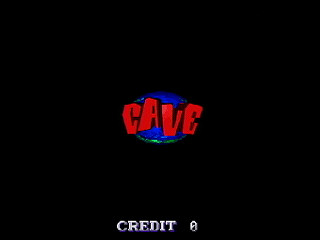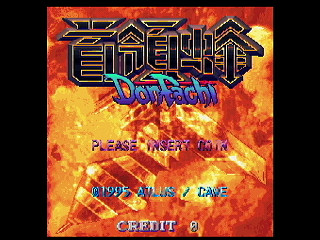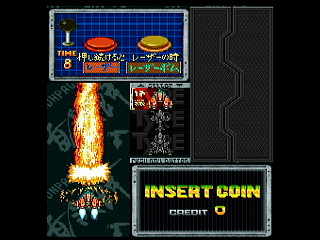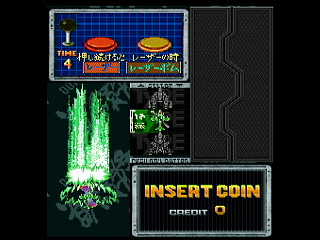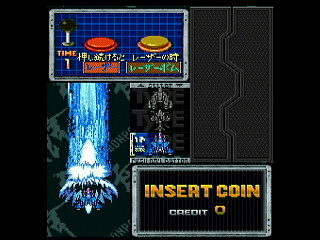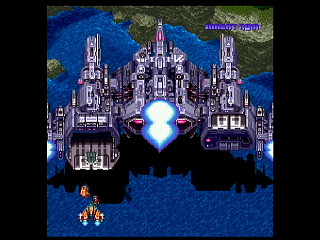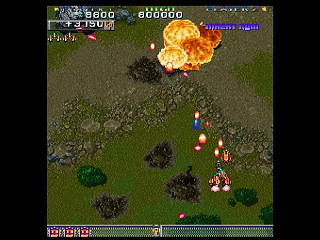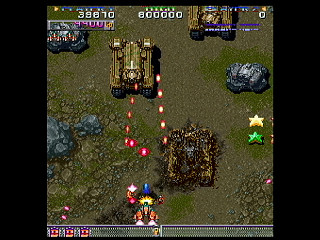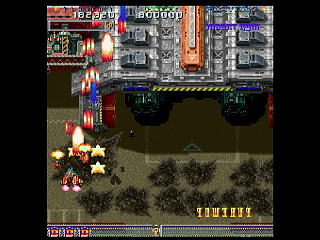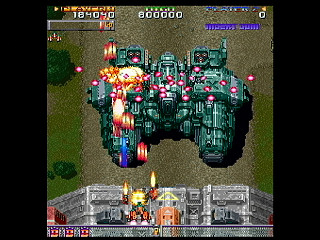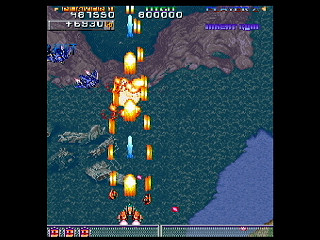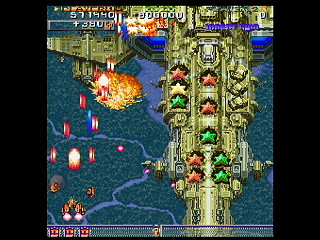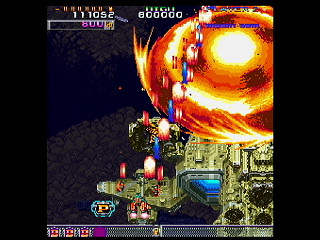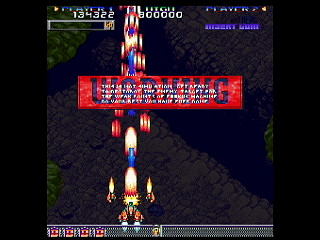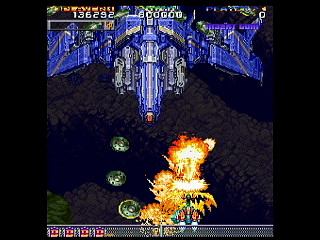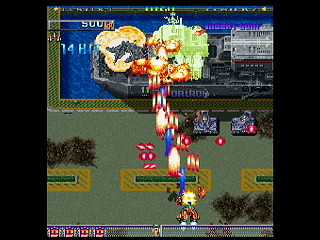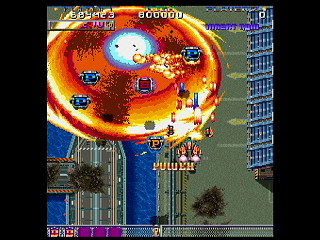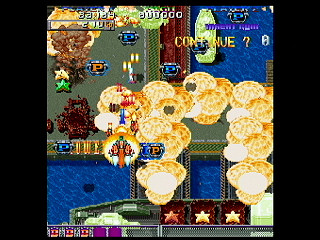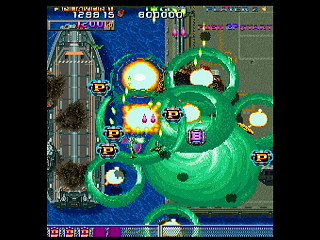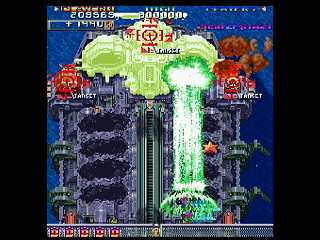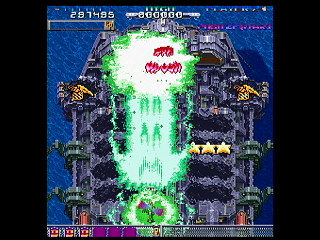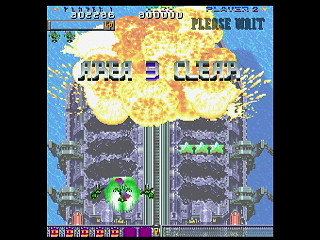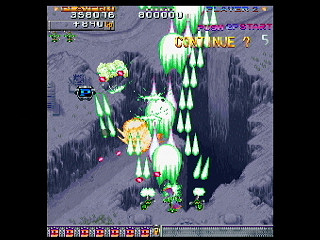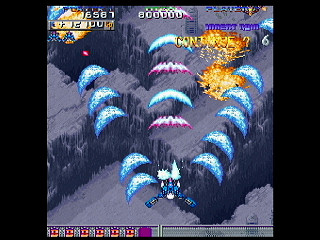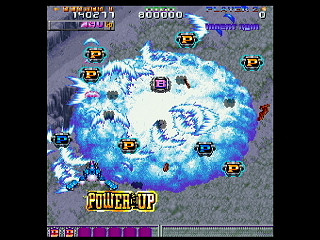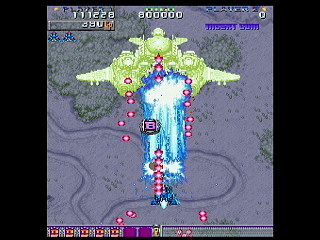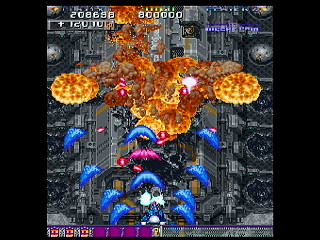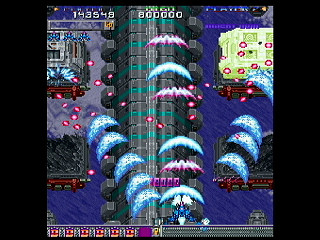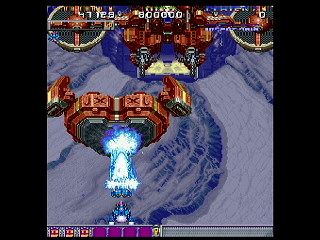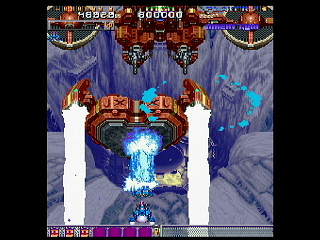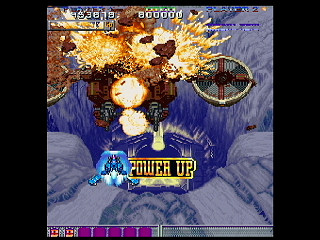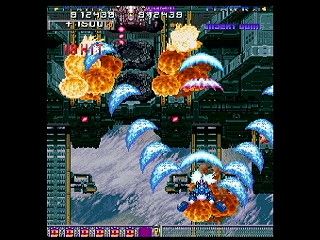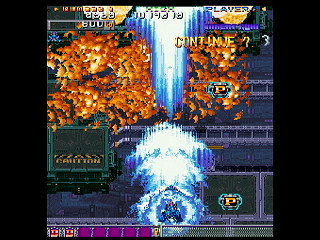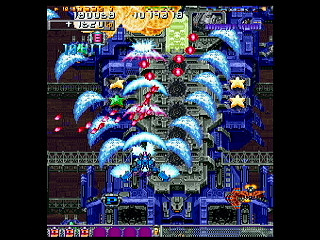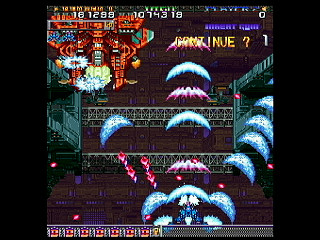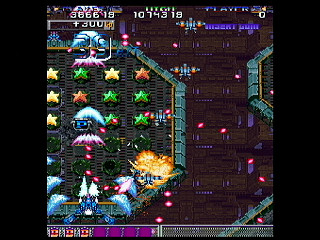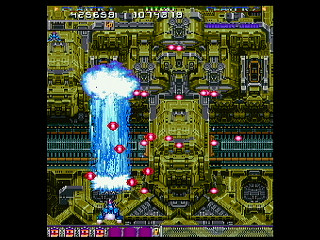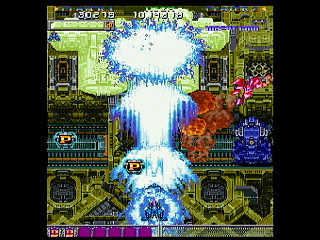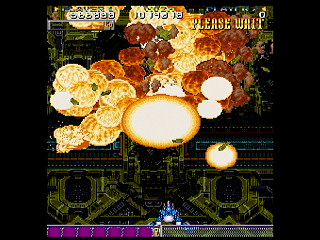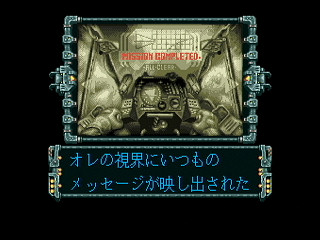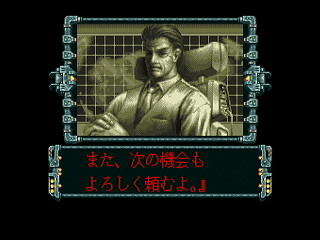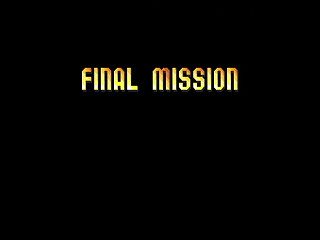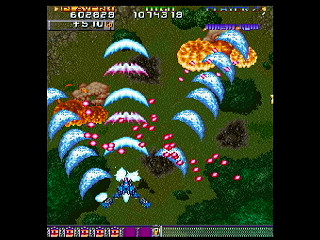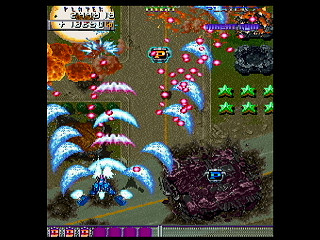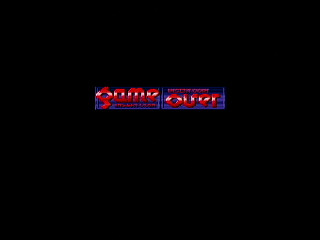 ---
Video(s) Made and Recorded by Madroms
Video Links:
On Youtube:
Part 1
---
Review:
DonPachi is a vertical manic shooter (danmaku). You can choose one of the three ships (red, green and blue) with different spread of shots. Each ship has two modes of fire: the classic shots and a concentrated beam (when uses, the speed of your ship is reduced). You can also use bombs which produce two different effects according to the mode of fire you use when you launch it. During the play, you can grab power-ups to have a stronger fire and thicker beam (two P items must be collected to get one level of power-ups).
This game is a well made arcade conversion and is fun to play but you must like manic shooters if you want a high replay value for this title. This game has only one drawback: it has awful loading times (at the beginning, during each stage and when you want to take one of the other ships available after you died).
If you have the money, go for it. If not, you must buy DoDonPachi instead.
Top :: Bottom Tips, Tricks, Cheats and Walkthroughs
GAMES and TOOLS
The Sega Saturn Database is the master list of all the games and demos that have been released for the Sega Saturn. More than a single list, it is a full database with a lot of informations provided for each entry.
---