▶ SEGA SATURN DATABASES
★ SEGA SATURN GAMES
★ SEGA SATURN DEMOS
★ SEGA SATURN CONSOLES
★ SPECIAL SEARCH
Saturn Games and Demos
▶ GAME BASIC DATABASE
▶ DEZAEMON 2 DATABASE
Find the Best Auctions
▶ SEGA SATURN STORE
★ SEGA SATURN STORE GAMES
★ SEGA SATURN STORE DEMOS
★ VIDEO GAME STORE
Sega, Nintendo, SNK, NEC, Atari, Bandai, Sony, Microsoft, Etc.
FAQ and Tips
FAQ et Astuces
▶ HOTTEST AUCTIONS
★ SEGA SATURN AUCTIONS
★ SEGA DREAMCAST AUCTIONS
▶ SISTER CHANNELS
★ TOY STORE
Lego®, Playmobil®, K'Nex, Tobot, Hot Wheels, Micro Machines, Etc.
★ SEXY LINGERIE STORE
★ EBAY COUPONS AND DEALS
FRENCH REVIEWS
SGB Forums
SEGA-Mag
Megaoldies
SEGA-Legacy
SegaXtreme
Our banner:

Sega Saturn News (Archive)
- Page 27
Just something different this week, not related to Sega Saturn but to Dreamcast:

A Sega Saturn lover from Spain, saturn_workship, asked for the video found on the Virtua Fighter 3tb Dreamcast game.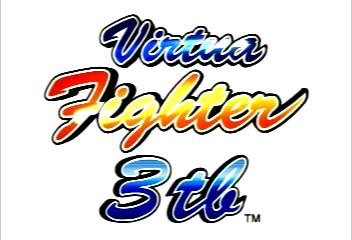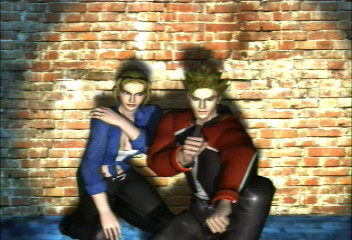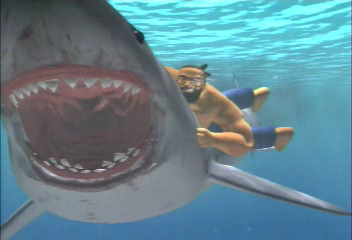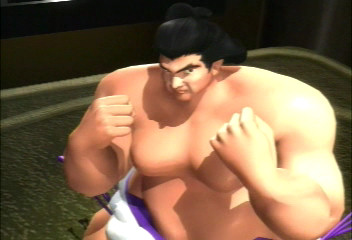 The original video is a 66 MB MPEG video (MOVIE_B.SFD), with a resolution of 352 x 263 and a size of about 66 MB. I converted the video for him and to let all of you enjoy it, here it is, in 704 x 528:
- first version: SAMPLE version to let you see what it is before downloading the huge version: 19 MB and very blocky
- final version: Final version made quickly but probably the best I can do without spending a lot of time: 151 MB

I want to wish saturn_workship good luck for his project, as he is working on something great (videos + sega is always great) ;)
Happy New Year to all of our readers!

To begin this year, let's download videos: all our videos are now available for download, so we have about 585 videos available now. The new ones are all the ones for the Game Basic Database and the last ones I made for the Games Database.


Also, here are some statistics of satakore.com from the past year (2007):
- more than 73.500 unique visitors (between 4.000 in january and 13.800 in december)
- between 800.000 to 1.300.000 pages seen (between 2.290 to 3.510 pages per day (average), with about 1.300 pages per day in january and 3.800 pages per day in december)
- more than 6.150.000 files downloaded/requested (more than 16.800 files per day)
- about 7.300.000 hits
- more than 181 GB of bandwidth used (with 54 GB only in december)

Most of the stats have been multiplied by 3 or more between january and december, and it seems they keep growing in 2008: already 10GB downloaded, more than 4.400 visits (about 2.900 unique visitors), more than 20.000 pages seen (4.000 per day) and more than 138.000 files downloaded/requested for the first 5 days of the year.
Really thanks to all of you!

We will continue to make some great news in 2008, just for YOU :D

It's Christmas time! So it's time to give you a present, or 2: one new database and one new program to test on your Sega Saturn.
This project took me about 5 months (I just finished it some hours ago), with the help of some great people around the world. So, here is:
- The Dezaemon 2 Games database
- The Dezaemon 2 Save Game Manager

Dezaemon 2 is a game developped by Athena and released in 1997, that let you create your own shoot-em-up. This game requires a backup to save your creation. But as the save game files are really huge, you need a Backup Cartridge or a Floppy Disc to save them. In Japan, a great community of users exists and they made some really wonderful games. Their works are stored on Floppy Disc but unfortunately the Sega Saturn FDs can't be read on PC, so it's not possible to share the save games. This is where our Dezaemon 2 Save Game Managesr (D2SGM) is useful.
The D2SGM lets you copy Dezaemon 2 save games from CD/Backup Cartridge/FDD to your own Backup Cartridge/FDD. Yeah, that's great, but if you don't have access to some Dezaemon 2 save games, this program is not very useful, right ? So we need to find a way to get some save games. This is exactly what I did. I found a way to dump the Dezaemon 2 save games, and this is where the story begins.

The D2SGM is a homebrew tool (so you need a mod chipped saturn or need to perform the swaptrick, it also works on emulator like SSF), developped by me (it is my first Sega Saturn program, and I needed to learn C language and Sega Saturn programming) and based on the sourcecode of the Rockin'B's Save Game Manager (http://www.rockin-b.de).

This program contains 118 games. For each game, you can listen to one music sample and watch some screenshots. The D2SGM contains a total of 3032 screenshots/pictures and 178 music samples (about 1 hour and 54 minutes of music!).
Each game has 5 save game slots (named DEZA2___._01 to DEZA2___._05), all of them are the same. Just choose the one you want to copy. They are all recognized by Dezaemon 2 game (DEZA2___._01 = slot 1, and so on).

The D2SGM works on 352x240 resolution, so you need a RGB compatible TV to see all the lines on screen (info taken from the Sega Saturn programming doc). Else, you can try using the highres mode implemented (704x480 resolution) but I don't know if it resolves the problem.
The D2SGM must work on all Sega Saturn. I only tested it on EUR and JPN saturn with RGB cable on RGB compatible TVs, and all works well.

I also made a video to let you see how it works, so don't forget to watch it ;)


This tool has been made with the help of:
- Rockin'B: thanks for your Save Game Manager and your advices
- vbt: thanks for your help on Sega Saturn coding and your advices
- darius: thanks for the AR and PC COMMS Card
- IGK: really thanks for your help, your confidence and the beta tests you made
- all the members of The Dezaemoners community for their superb works

The Games and Musics that can be found on the D2SGM are copyright by Athena, Dezaemoners, Gudakuma, HERO ZAKO, HITOSHI, IGK, Inoue Delta, ITON, Kasahara Shinya, KONNICHIHA, leimonZ, MA Project, Mac=Goe, mk2, mo4444, Moku-Mokugyo / GGE, NENG, Raynex, Sak, Shigatake, Soft Bank, Timo.
I really want to thanks once again all the members of the Dezaemon 2 community for their wonderful works and for sharing them with us, and IGK for the work he did on this project. Without them, all of this would not have been possible.


Don't forget to visit the japanese Dezaemon Community websites:
- The Dezaemoners
- The dezaemon@wiki



About the Dezaemon 2 database, it covers most of the games that have been made. 99 % of the videos you will find there have been made by IGK who did a great work again! Thanks guy!!


Now, I will let you browse the database and test our D2SGM. You will probably have hundreds of hours of play.


Merry Christmas 2007!!
One little news today: I corrected a bug for videos streaming. Users with IE weren't able to watch embedded videos on the site. This is due to a stupid bug from Google video, not us. For 2 months, they didn't find a way to correct it. I didn't notice it until today, because I use Firefox and all always goes well with it.
Here is the problem and its solution: In the embedded link, if you don't have a &hl parameter after the docId or if you have this parameter sets to =fr, the video can't be watched with IE. You need to put &hl=en instead. This is a really stupid bug, not well documented on the net.


Else, I don't have time to do something for the site as I had a HDD failure at home 10 days ago. Luckily, I was able to recover all my data and parameters, but as it was the Boot HDD with the OS, it took me some times to reinstall all the stuff on a new HDD. Unfortunately, I also had some problems with this new HDD... Now, I just made a light (re)install of the OS with the needed programs (only 4-5). I will not have a full install before Xmas, and so I will not be able to make updates to the site for the next 2 weeks.

See you probably on Xmas...


P.S.: 10th anniversary this year ;)